DealDashboard
free for institutional investors
Real-time equity deal information delivered to you.
Primary Portal aggregates and digitises all ECM deal information from banks that you have a relationship with. The service is 100% free of charge for institutional investors as it is paid for by the banks.
Organised by deal type and status
View deals on a customised dashboard organised by offering type, region, deal stage and more.
All available deals at a glance
Choose which deals populate your dashboard with geography, sector and size filters.
Manage relationships and preferences
Request and manage connections to the banks that you have a relationship with.
Submit your order to any bank on the deal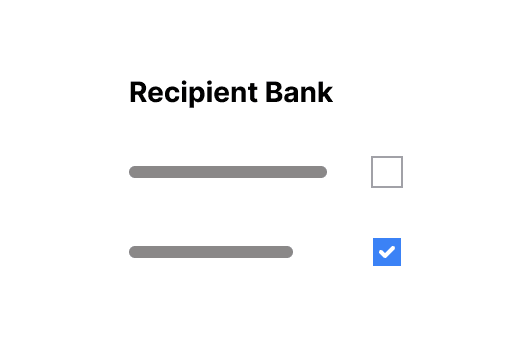 You can decide which syndicate banks get to see your order.
See your orders against the entire market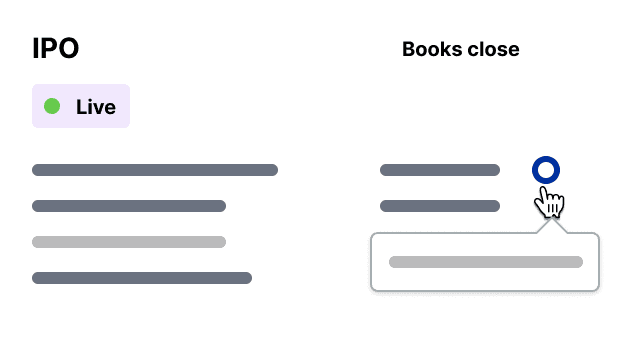 The deal dashboard shows all the deals in the market, with your open interests clearly marked.
Hassle-free for your banking counterparts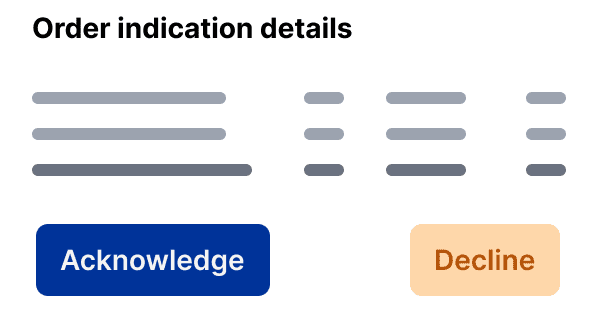 Banks with whom you have a relationship get inbound orders to their inbox with full traceability and auditing.
Real-time feed of all deal details
Get all the termsheet data, from all the banks, in real time.
Easy-to-use API
Industry standard access methods and data schemas make integrating your systems a breeze.
Enriched Data
Data enriched with tickers and sector data to ease linkage to other systems.
Leave your email address and I'll contact you.
All set! We'll be in touch shortly.